Heidi Price Zerivitz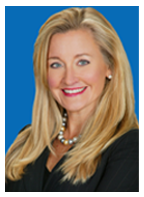 Heidi Price Zerivitz, Broker and President of CITY Commercial, began her real estate career after graduating from Florida State University in 1991 with a Communications and Finance Degree. As a Senior Private Banking Officer for SunTrust Bank, she maintained membership in the prestigious SunTrust Leader Board for top producers. In 1999, Heidi began working with The Bywater Company, Orlando's first commercial real estate firm. Heidi quickly rose to Senior Advisor and Top Producer for the company for ten years.
Heidi's twenty-four years in real estate finance and sales offers a unique edge in representation of local and regional commercial clients and assets. Her valued clientele continue to hire and endorse her year after year. "Extraordinary client care" has been Heidi's professional trademark. Heidi welcomes the opportunity and invites you to experience the CITY Commercial difference. She resides with her husband and two children in Winter Park, Florida.