Michell D. Fisher, Senior Advisor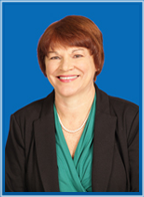 Michell Diane Fisher, Senior Advisor with CITY Commercial, complements our group with her background in multiple facets of the real estate profession including 25 years of licensed real estate appraisal service, commercial leasing and sales, architectural design, build-out, property management and commercial lending.  With optimal Customer Service being a priority, clients can rely on Michell to see that their requirements are handled by an expert from beginning to end.
A graduate of Winter Park High School, Michell attended the University of Houston's Business College in Houston, TX, and has resided in Central Florida since 1982, providing her with a well-grounded knowledge of the local real estate market.